Age to Purchase Warning Sign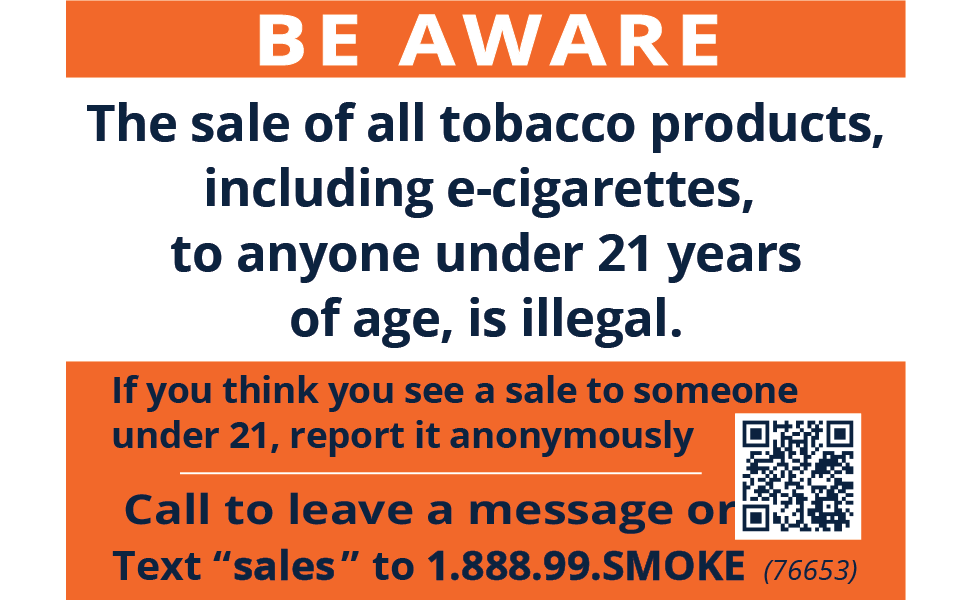 Age to purchase warning signs
The law requires that businesses selling tobacco or vaping products post and age to purchase warning sign in their business.
This does not have to be a specific sign. It does not have to be the one we are providing here  or that are provided during In-person education sessions or through the mail. It can be any sign that notifies the public the the age to purchase tobacco or vaping products is 21 years of age and they must show ID for proof of age.
Download the printable sign below.